Great Clips Pop-Up Salon Serves a VIP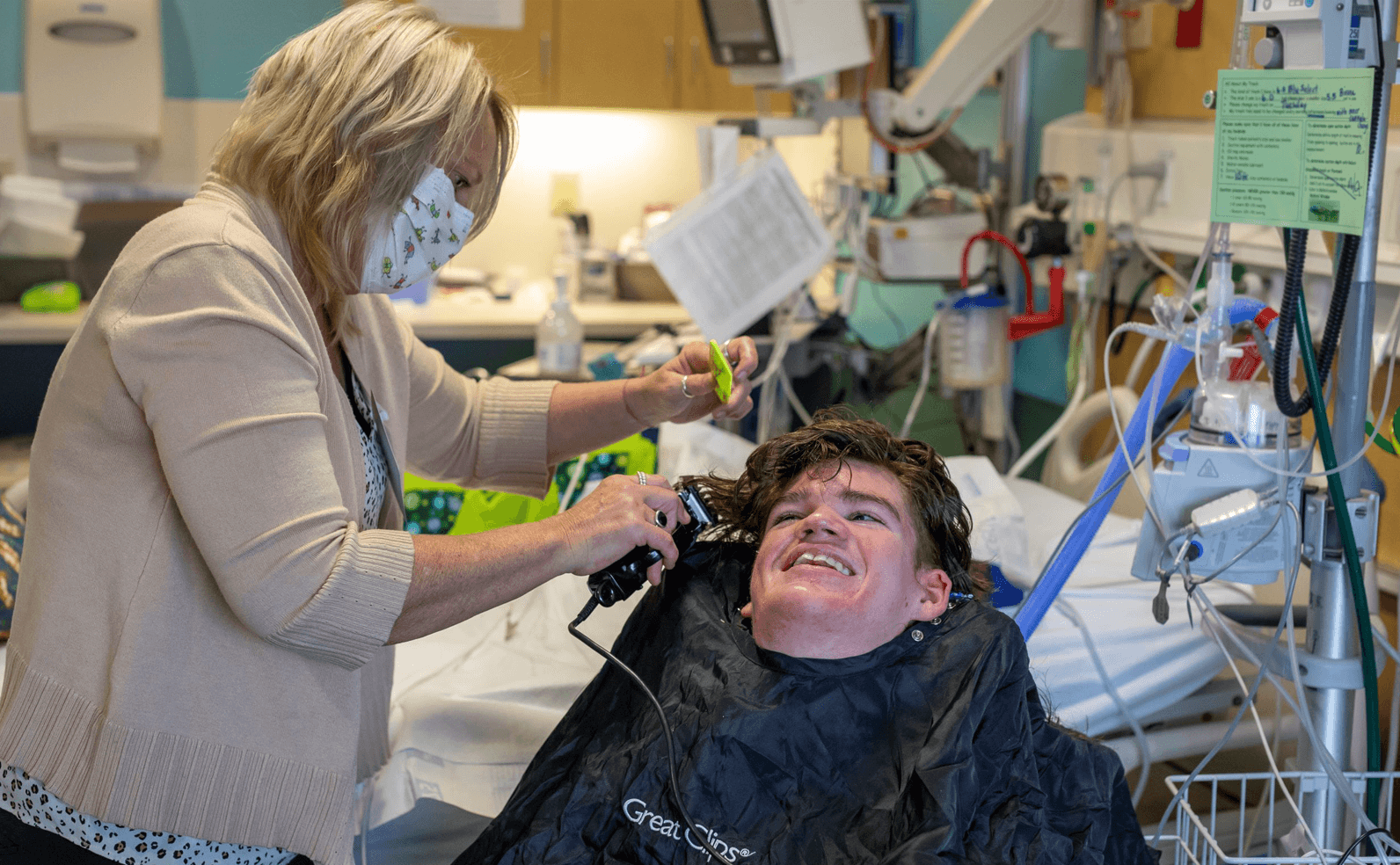 Laughter, chatter, and the buzz of clippers filled Jack's room as the 18-year-old VIP (very important patient) was treated to a haircut and plenty of attention at Johns Hopkins All Children's Hospital in St. Petersburg, Florida.
After two long months in the hospital, Jack's care team decided to lift his spirits with a special haircut from Great Clips® general manager and stylist, Kelly. Prior to COVID, Kelly regularly visited the hospital to provide complimentary haircuts for young patients, and she was eager to resume the act of service.
"If a little haircut will help brighten Jack's day and make him feel better, that's what I want to do," Kelly said.
As Kelly cut Jack's hair, and his style began to take shape, the young man grinned from ear to ear. Afterward, Jack beamed as his nurses, doctors, and therapists filed in, complimenting him on his new look.
"Jack, I hardly recognized you!"
"Look at you!
"You look amazing!"
"We are grateful for the support of Great Clips for moments like this when we can provide our patients with a little sense of normalcy," said Erica Hough with Johns Hopkins All Children's Foundation.
Great Clips® believes in contributing time, talent, and resources to strengthen our local communities and offer support to people – and patients – like Jack. If you want a job with great opportunities to make a difference, locally owned Great Clips® salons are looking for talented stylists and barbers like you! Search for openings now.
To view the original article from Johns Hopkins, click here.