Stories of GREATness: Why Haircuts Make Such a Difference for Afghan Refugees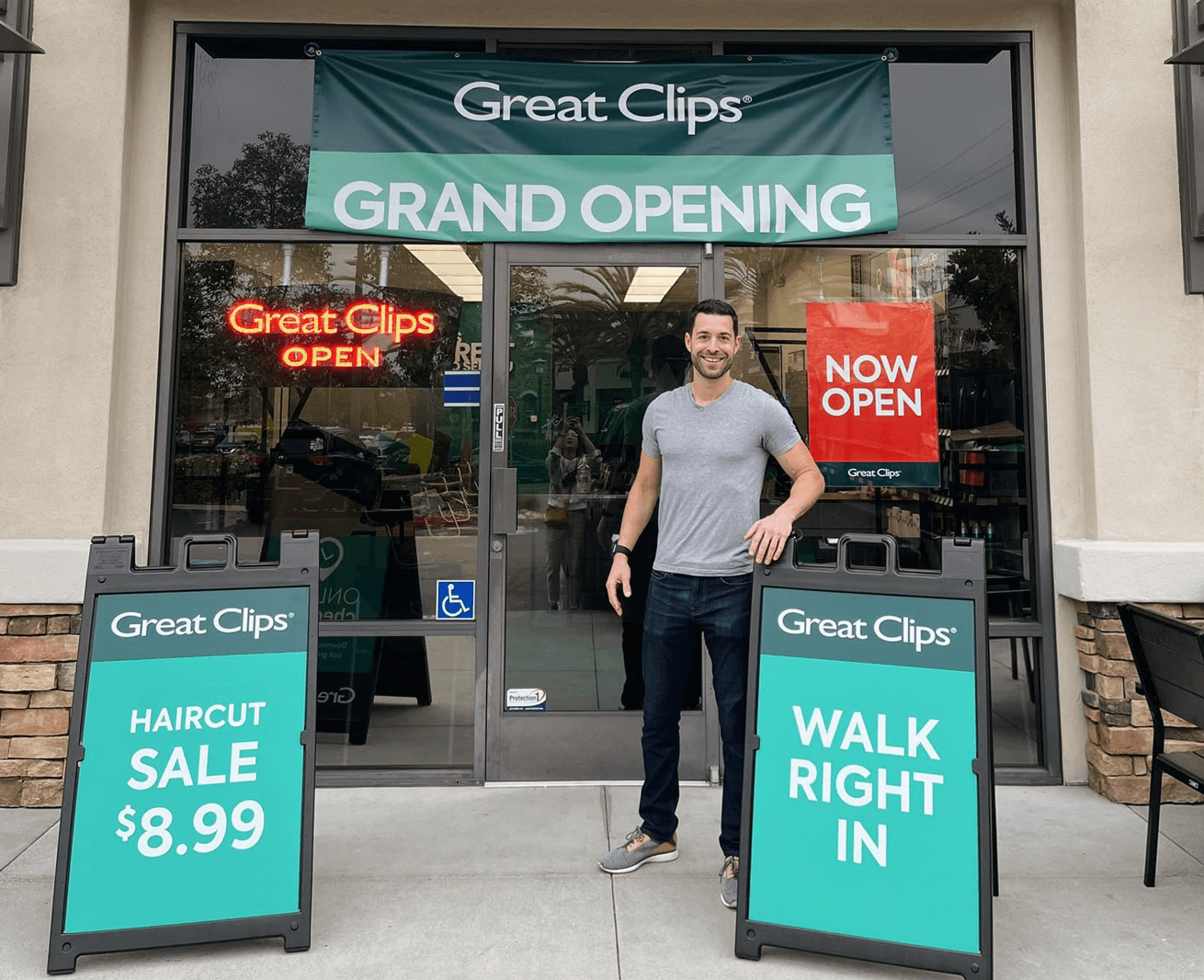 When Great Clips® franchisee Drew Jacobs of San Diego opened his first Great Clips® salon, he knew visual noise was central to the grand opening model. He didn't realize that by saying yes to an invitation to support local Afghan refugees, he'd also garner tremendous social noise.
"Cheryl, from a local Facebook group, reached out to me when she saw our grand opening signage," Drew said. "Her group is focused on cultivating acts of kindness and compassion within our zip code, and she was trying to generate support for Afghan refugees who had been relocated to Carmel Valley. She asked if we'd be willing to offer haircuts to them. It was a no-brainer."
Drew's wife is Vietnamese and was a refugee herself after the Vietnam War. Drew knew through his wife the struggles refugees face, and he wanted to help others in a similar situation.
Comfort and connection
When Drew talked about the free haircut offer with his Great Clips salon team, everyone was excited to take part in it and serve the community in this way, including his salon manager who is Persian and speaks Farsi.
"She was really excited for the opportunity to help people immigrating from Afghanistan, especially knowing the challenges that they've faced," Drew said. "Understanding their language and cultural considerations, our manager would be able to communicate with them and support their needs."
Making all the difference in the world
According to Drew, the reaction of the Afghan customers when they walked in was priceless. "You could tell they expected a language barrier," Drew said. "To be greeted in fluent Farsi really surprised them. They were happy to be able to talk!"
Drew said countless others in the business community, as well as new customers, have heard about the salon's Afghan outreach efforts and have provided positive feedback.
The future is bright
Drew's grand opening is going strong, and he's excited about the future of his business. "I am a member of this community," Drew said. "I live 10 minutes from the salon. It's important for me to support needs in the area."
Looking ahead, Drew envisions a focused effort on supporting local students and low-income residents with free Great Clips® haircuts to help them get cleaned up and ready for job interviews. "A few of our Afghan customers were about to begin their first jobs. To receive a nice haircut for the first time in a long time clearly meant a lot to them. I hope it helped them feel good about their fresh start in America."