3 Must-Dos to Build a Great Career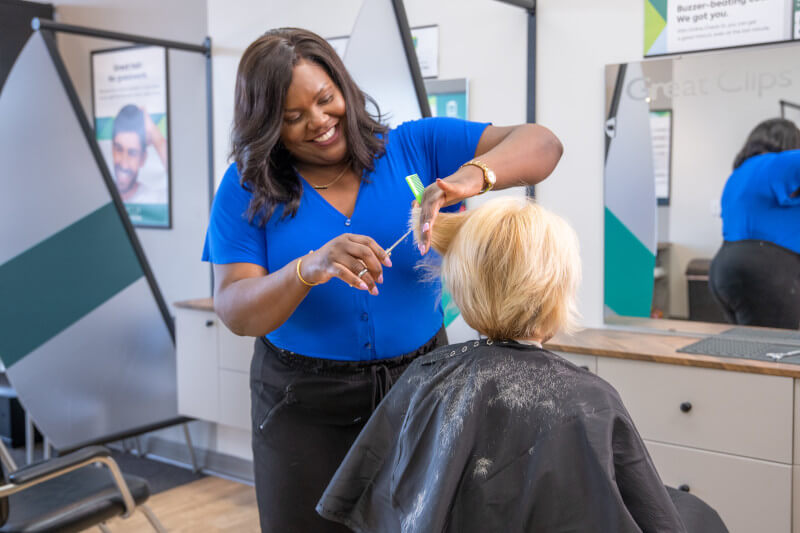 There's a lot of talent out there in the world of cosmetology. Social media is full of experts and influencers offering tutorials on cutting edge trends and techniques. But watching videos and consuming content can only get you so far. Truly taking charge of your career requires more. It starts with adopting an entrepreneurial mindset and making the leap from being passive to becoming a participant. High performing stylists increase their skills and earnings by pursuing growth and embracing an active role in their career development.
Three tips to take your career from good to great
If you're ready to grab hold of a stronger, more skilled and confident future self, the following three tips will help you get there. The best part is, they work whether you're a cosmetology student, an experienced stylist, or anything in between.
Invest in yourself.
It's good to go to a hair show once a year and watch your favorite industry artists presenting the latest hair trends. It's great to take a more intentional and targeted approach to continuing education. For instance, you could take a razor-cutting class that will help you both sharpen your layering skills and inspire you to try new looks with customers. Or build your business skills by taking classes on financial health to help you manage your money wisely, so you can build savings for a rainy day and plan for your future retirement. Education is empowering and can fuel new levels of confidence, growth, inspiration, and success.
Learn from unhappy clients.
Let's face it: dissatisfied customers happen, and how you deal with the situation is part of what differentiates a great stylist from a good one. If a customer is unhappy with the service you provided, stay calm and put your ego aside. Breathe, listen to the customer's feedback with empathy, and envision an outcome that would potentially make the client happy while demonstrating your commitment to satisfaction. A sincere effort to make it right will not only allow you to sleep well at night, but it will also make an impact on your coworkers and the other customers who see your efforts, as well as your salon owner, who might even reward you for your professionalism! No athlete ever got better by taking the easy road. In the same way, to "train" as a high-performing stylist, it's important to face into difficult situations, do your best, and learn from these interactions. Use hard days as an opportunity to improve your communication and technical skills.

Make some plans!
Your skills are top-notch, and your customer demand continues to grow. Good! But you want to be great, right? High performers have short-term and long-term plans. To help you get started, there are countless goal-planning tools available at your local bookstore or online, from one-year to five-year planning sheets and even daily trackers. Find the one that resonates with you the most. Put careful thought and planning into goals that make the most sense for your life. Ask yourself what success looks and feels like to you. Is there someone you admire? What have they achieved? What are the tangibles and the measurables? Create your short and long-term plans so you can make sure your everyday work is on the right track, getting you closer and closer to the great career you deserve.