Cleveland Market Recognizes Top Performing Stylists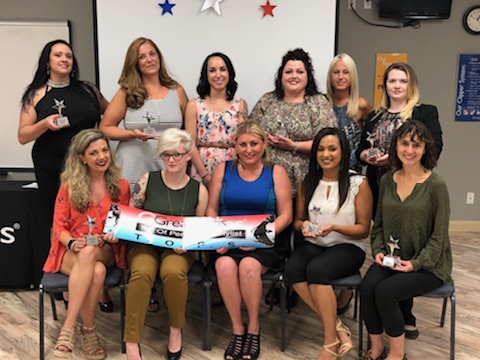 Stylist appreciation and recognition is an on-going activity at Great Clips salons!
The Cleveland market recently had the pleasure of recognizing 13 winners in Cleveland's prestigious TOPS (Tops of Performing Stylists) program. These 13 employees met rigorous criteria to demonstrate their excellence in the Great Clips system. They were recognized at a special luncheon where they each received a cash prize, a trophy and a huge goody bag of hair products and supplies. Congratulations!