2022 Hair Trends Discovered at ABS
By Astoria Stubbs, Design Team Master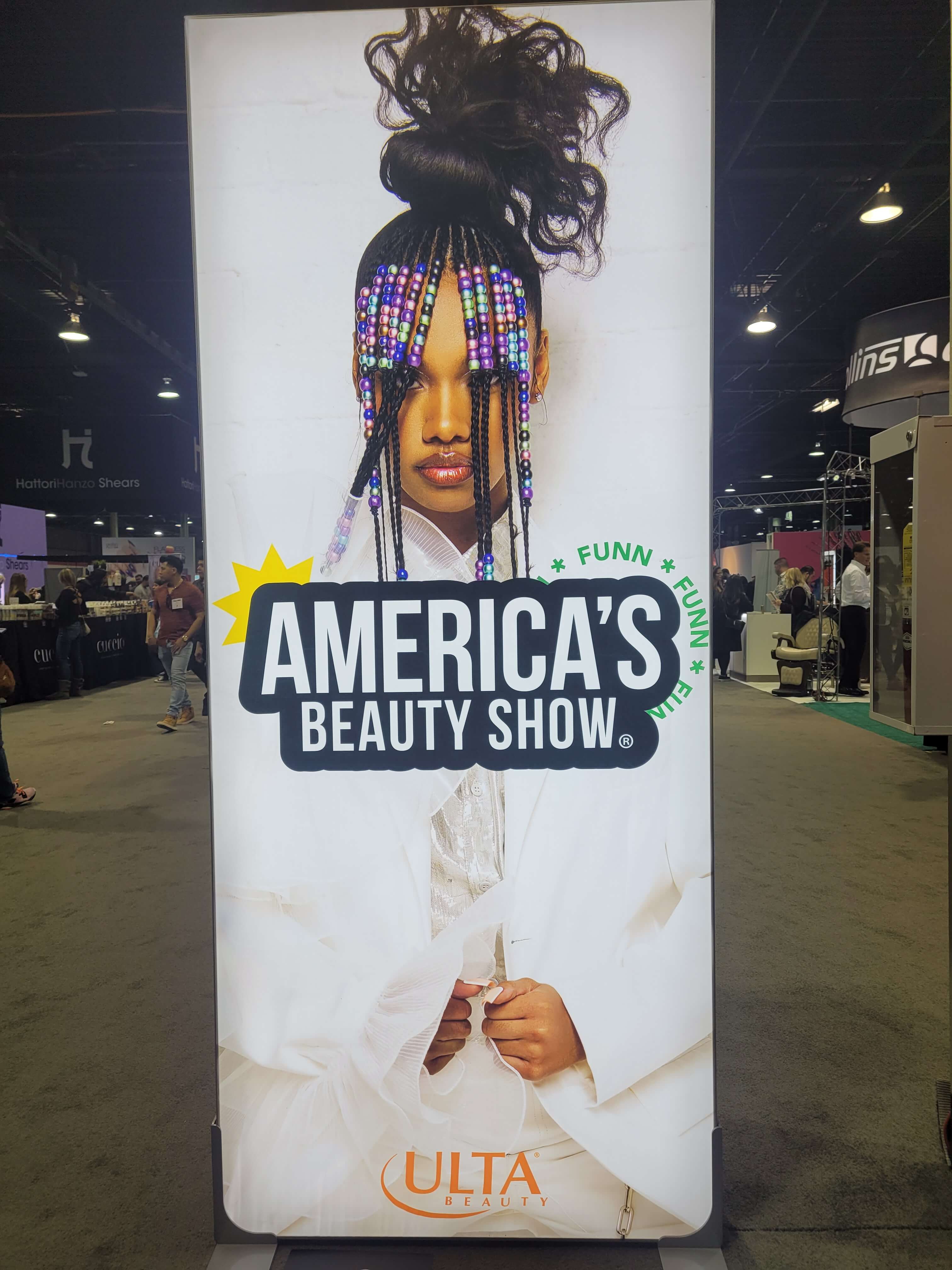 Hair shows are back after a 2-year hiatus, and they brought with them some new and reinvented hairstyles! I attended America's Beauty Show in Chicago and let me just say, the styles that we are rocking look fabulous. From big hair to fades with designs, even curly mullets which we are now calling shags, are back. The integration of curly, kinky, and textured hairstyles, with products and education, was a sight to see. Braided looks turned into big textured masterpieces on the main stage and the student competitions. I saw traditional afro texture turned into high-top fades with lots of shapes. Sleek looks are still trendy too, but colored hair of rainbows and pastels have taken the main stage.
Let's start at The Barber Stage which had its own creative genius happening, showing off fades and sculpting shapes in the hair design. What stood out for me was the incorporation of using mechanical shears i.e., clippers to create entire looks. We started to see this pre-pandemic, which has now reemerged to rival the new style trends. A classic women's bob with fringe cut completely with clippers. On the barber competition stage, there was a "copy-the-cut" challenge hosted by Andis that featured the Modern-Day Classic Cut. This is a classic fade featuring a longer top with lots of detail in the fringe or blunt with textured top…think modern-day men's cut with an edgy twist that can go from daytime work to guys' night out.
With kinks and curls as a featured look Salon Centric was all about revealing our texture and shining a spotlight on highly big curly textured hair. Adding braided styles and techniques to the hair to show how it could be manipulated or silking out curls to show how easily they could be straightened without causing damage creating a sleeker look. Turning those curls into finger waves that we all thought we left in cosmetology school. A highlight with the braids was adding beads - a trend that has resurfaced since featured in the film, King Richard, with the Williams sisters Venus and Serena showing off their braided trestles with white beads. Let's not forget about the curly mullets, I mean shags that were starting to step on the scene in 2020. Yes, that's right permed coils in the back with short, tapered sides and 1 to 3 inches left on top, who knew? Add a hint of color and now we really have business in front and party in the back. With all these reinvented styles it's no wonder everyone says history repeats itself just in a new way. I can't wait to see what other styles will come back at future shows!